Drilling damages walls and generates dust which is dirty and can cause health issues. Also, drilling is a specialized activity for which you need to have the technical expertise or call labor. Additionally, inviting labor to your homes and offices may be contagious. Moreover, if you drill holes in a rented house or office, you may have to pay a huge penalty to the owner for its repair. These and various other similar issues encouraged us to innovate and develop this unique drill free hanging solution called KLAPiT.
KLAPiT is the result of over 8 months of extensive research on various adhesives and magnets. Its unique 3M VHB adhesive provides high peel-off strength to KLAPiT, even under high temperature environments. Also, KLAPiT's unique design makes it easy for you to remove and reinstall your product on the walls. This is extremely useful with products such as remote controls, clocks, USB speakers, power banks, wifi routers, door bells, etc, which need charging or replacement of batteries. Also, you can create interesting collage of picture frames in your rooms and can change it any time without much labor.
With KLAPiT you can hang
Pictures
Power Strips
Remotes
Lights
Pen Holders
Speakers
Paintings
Light flower pots
Wall décor
White boards
Dart Boards
Shelves
And many more objects
without drilling or damaging your walls. This makes KLAPiT – Your 21st Century Screw.
Watch this video and follow the instructions to use KLAPiT >>>
Shop for KLAPiT in 3 countries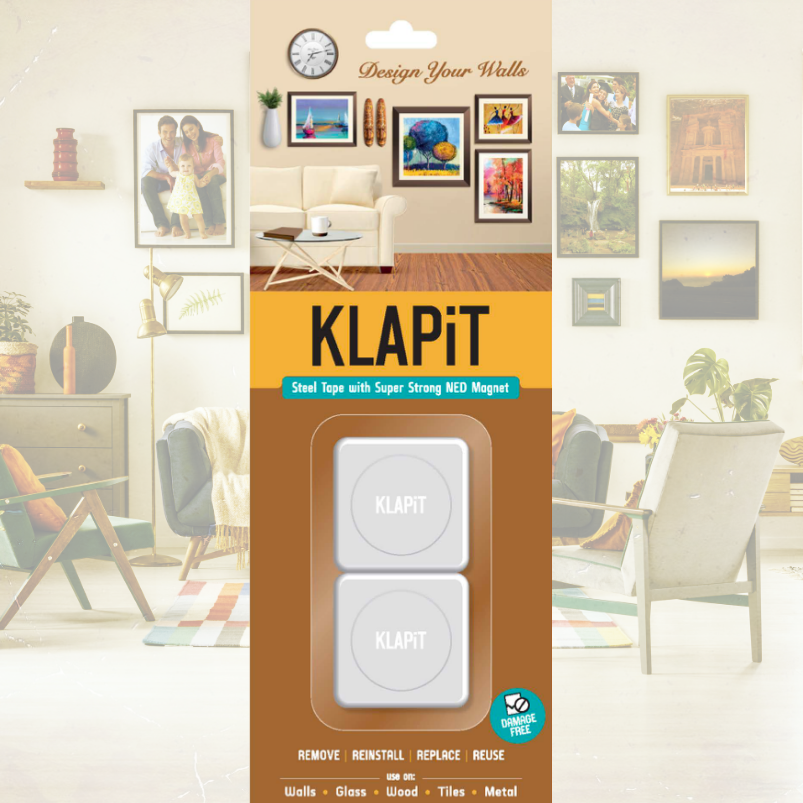 Each of these packs contain 2pcs of KLAPiT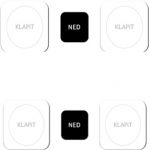 Inside a KLAPiT 2pc Pack:
4 Steel Tapes – White Coated steel on one side and 3M VHB adhesive on the other.
2 Super Strong NED Magnets.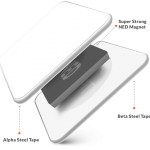 Each KLAPiT has:
2 Steel Tapes
1 Super Strong NED Magnet
Therefore, in your 2pc pack you will get double of these.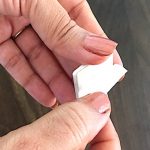 What is a Steel Tape?
Steel Tape has white coated steel on one side and and adhesive with a liner on the other
Remove the liner to attach the steel tape to a surface
STEP 1 : Install the first steel tape on the product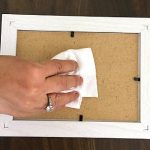 Clean the surface of the frame or of the product you want to hang.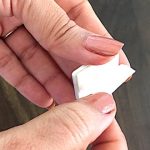 Remove the liner from the first steel tape.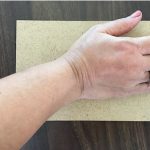 Attach the steel tape on you frame/product and press hard with your palm and both the thumbs. The harder you press the stronger will be the bond. Therefore, press the steel tape hard repeatedly, for a couple of times.
Leave the steel tape on the product for at least 60 minutes for the adhesive to strongly bond with the product.
STEP 2 : Install the second steel tape on the wall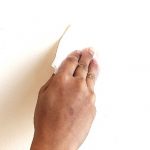 Clean the surface of the Wall. Ensure there is no moisture on the wall.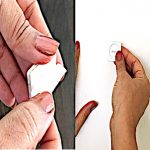 Remove the liner on the second steel tape and attach it to the wall.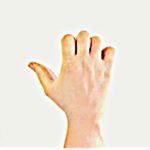 Press the steel tape hard against the wall with your palm and two thumbs. The harder you press the stronger will be the bond.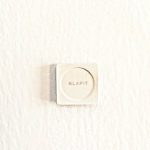 Leave the steel tape on the wall for at least 60 minutes.
STEP 3 : Hang the Frame using NED Magnet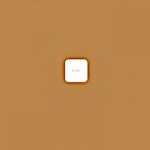 After 60 minutes, check if the steel tape is firmly installed on the wall.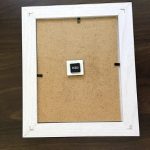 Attach the NED magnet to the frame/product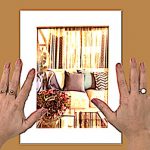 Just KLAP (attach) the product to the wall so that the Ned magnet is between the two steel tapes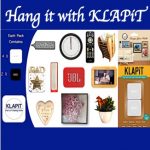 Use KLAPiT to hang frames, paintings, pen holders, artwork, speakers, clocks, artificial plants, power strips and many other objects, without using drill or damaging your walls.
Best Practices in Using KLAPiT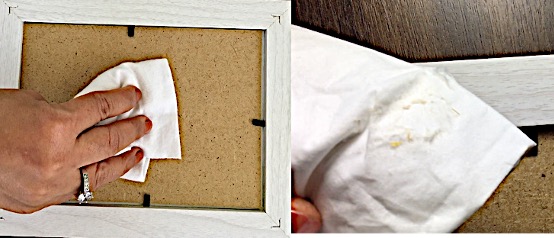 Thoroughly clean the surface – Always
Even if the surface looks clean, it is always better to clean it with a tissue or a cloth to remove any dust.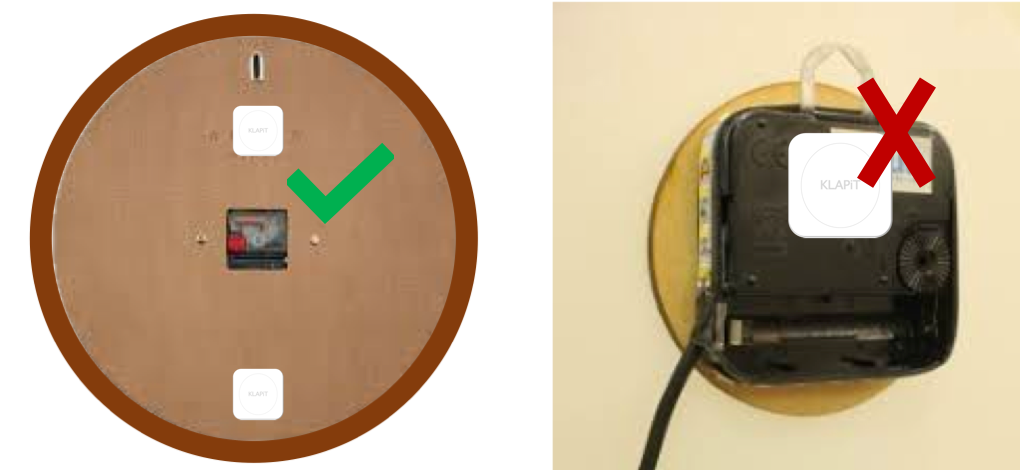 Attach KLAPiT to solid hard surfaces only.
Attach KLAPiT only to the hard and flat surface. Attaching KLAPiT to the machine on the clock will affect movement of steel parts in the clock, when you attach NED magnet.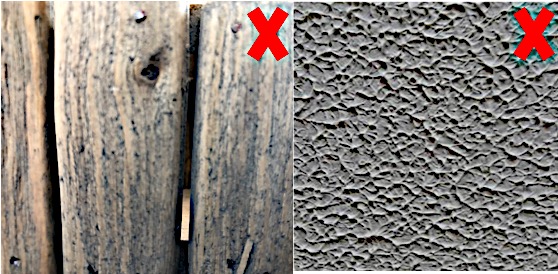 Attach steel tape only to flat surfaces
Certain surfaces such as raw wood and textured walls aren't a good fit for drill free hanging such as KLAPiT. If a steel tape is applied, the adhesive is only partially attached to the surface leaving space for air. The partial adhesion together with air pockets weakens the bond of the steel tape, causing it to detach from the surface after some time. KLAPiT should only be used on flat and hard surfaces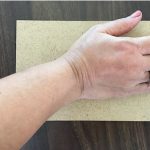 Press the steel tape hard and wait for at least 60 minutes before hanging
KLAPiT uses top quality 3M VHB adhesive for a long lasting drill free hanging experience. The more you press the more adhesive is released to bond. Press hard and repeatedly against the surface. Then wait for at least 60 minutes before hanging your product.
How many picture hanging strips do you need?
Designing Walls inspires people, bonds families
Designing walls of homes and workplaces by hanging pictures, photo frames and art objects not only makes your house beautiful but also inspires people and bonds families. For example, hanging motivational quotes or family photos often allows us to have a positive mindset in this tedious and fast paced life. Moreover….. READ MORE
Common errors in using KLAPiT and their resolution
During our research we found that most of the users were either using drills and screws or nails and hammer for hanging products on their walls. Therefore, certain procedures such as cleaning the surface before installation and "wait before hanging" were missed while using KLAPiT. These procedures are particular to adhesive tapes are relatively new and….. READ MORE
How to hang a painting without drilling or damaging walls?
Beautiful paintings add life to your walls. Using KLAPiT you can hang a painting without drilling or damaging your walls. These paintings usually have a wooden frame that holds the artwork together. With KLAPiT you can hang small to very large paintings on the concrete walls, gypsum walls, particle board walls, tiles and….. READ MORE
The product makes me so happy! It is so easy to use, no unnecessary drilling required and geez, the NED magnet is strong!!!
Clap for #KLAPiT. No mess, No Fuss, No BlackHoles in White Walls
Modern solution Very useful every where homes schools supermarkets home furnishings exhibitions trade shows retail outlets etc
Fantastic product. Very innovative. Lovely klaping noise. 10/10. Too easy.
Wow what a product go drill free
Damage free to walls and reliable, unlike tapes or velcro Love this product!
Nice concept. Would suggest everyone to try it.
No more holes on the wall. No screws, no drilling the walls, no hammering nails, no hiring expensive external resources......Just KLAPiT. Your solution to all wall fixtures.
The magnets blend into the wall like they're not there. Excellent.
It's a really good product, didn't need to drill holes in my walls to hang my painting and also had the option to switch even after hanging it ! Really good product, must buy.