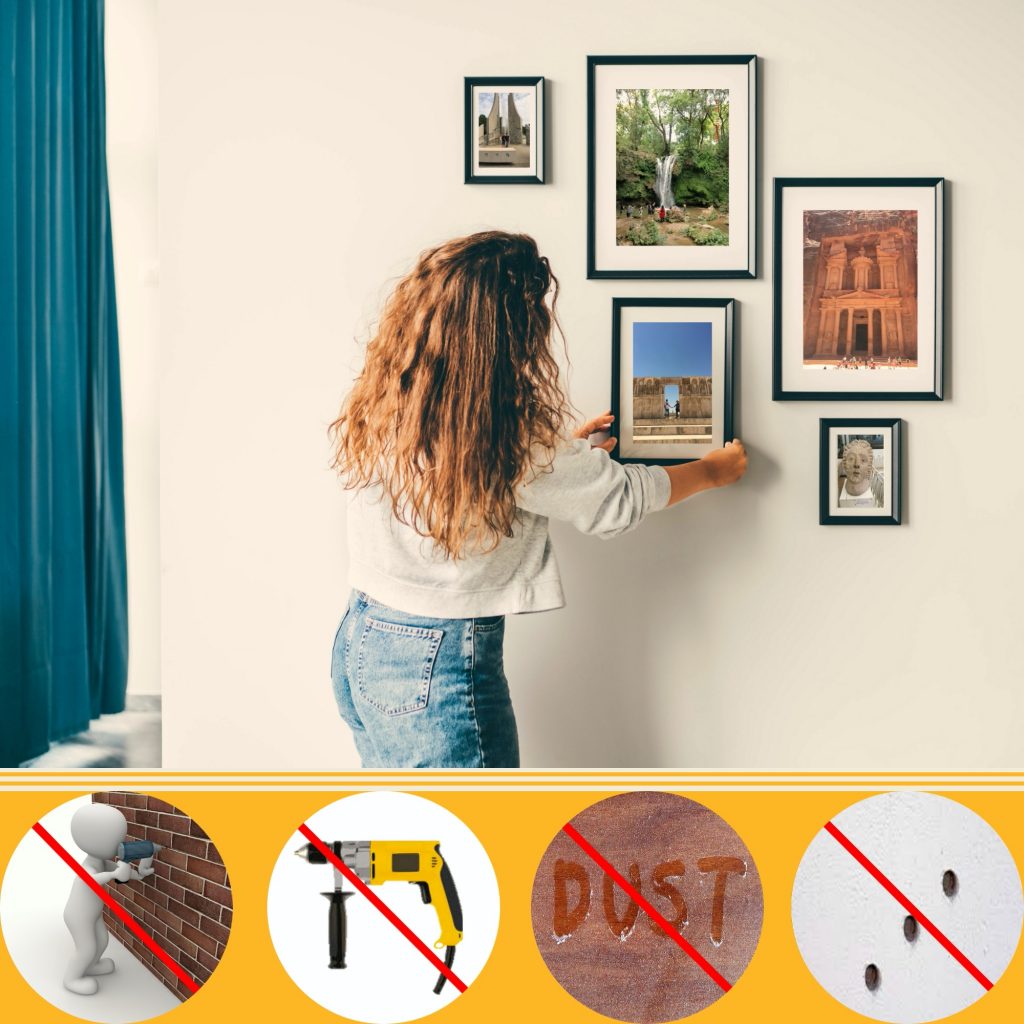 Now that you have either decided to or started using KLAPiT, you may wonder how you will remove KLAPiT from your walls or your products? There will be some more questions related to KLAPiT removal that we will address in this blog.
Removing KLAPiT from your wall
Removing KLAPiT from your walls is easy. The only equipment you need to detach your KLAPiT Steel Tape from the wall safely is a metallic spatula or a metallic ruler that you generally find in every home. First, detach your picture from the magnet by sliding it on either side and without pulling. Next, remove all the magnets by sliding them and keep them in a safe place. Then use the spatula or the ruler to gently press behind the steel tape on all sides, parallel to the wall. Avoid pulling or plucking the steel tape.
Double-sided tapes are for single-use only. While using command strips or velcro tapes, you have to customize the placement of multiple strips according to the shape and size of the product. Therefore, every time that you remove your product, you have to remove the command strips also. While 'removing KLAPiT' from your wall is your choice, you do not have to remove the steel tape after every use. We have designed KLAPiT so that you can continue to use the steel tapes for long periods. This property of reusabilities like a screw and the simplicity of usage without drilling holes makes KLAPiT your 21st Century Screw.
You can use the same KLAPiT to hang various products, small or large, and at the same place. Just get yourself some spare steel tapes available at our online store whenever you want to hang a new product. Also refer our FAQs page for any other questions related to  KLAPiT.