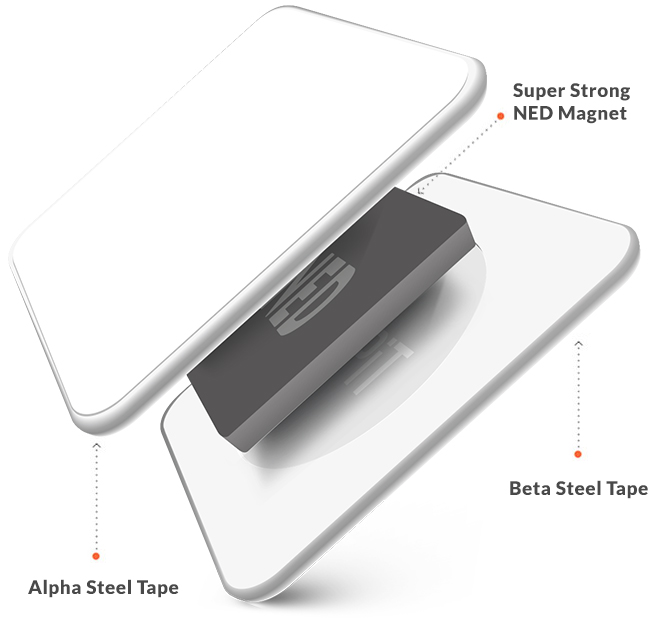 KLAPiT Picture Hanging Strips are the most Innovative Magnetic Hooks
Magnetic Hook Picture Hangers hold a significant role in decorating your home and office walls. Beautiful wall art creates a sense of harmony and comfort in your room. Drilling for picture hanging can cause a great deal of damage to walls. In addition, drilling limits us from removing and replacing the wall decor frequently. To address this common problem, KLAPiT introduces the idea of maintaining clean walls even when you remove and replace your wall decor. To hang a picture or to hang a painting, installing shelves and for all your wall decor KLAPiT is a unique solution. Moreover, KLAPiT can be used to organize your homes and work spaces by hanging clocks, TV Remotes, AC Remotes, Pen Holders, Tissue Holders, Electric Extension Cords, etc. You can also organize your children's rooms by hanging various objects such as Dart boards, PS Remotes, writing boards, Magnetic boards etc., using KLAPiT.
KLAPiT – The 21st Century Screw is the most powerful Magnetic Hook
KLAPiT by Kosmosmith is a powerful magnetic hook which can be used as a picture hanger, display holder etc. Using KLAPiT picture hangers and wall magnets can reduce wall scratching. Thus, you can maintain a clean wall that enhances the beauty of your home. These magnetic hooks provide both horizontal and vertical loading. For weights more than 500 grams, you need to use two KLAPiT, one on each end of the picture that you need to hang. KLAPiT is an ideal solution functioning as a Magnetic Hook when it comes to eliminating huge damages to the home and office walls. This powerful picture hanger magnetic hook is a unique innovative solution from Kosmosmith. 
Benefits of KLAPiT Picture Hanger