Pictures, paintings and other art objects give character to your walls and turn your house into home. These pictures when hung in beautiful patterns on the wall will create a Gallery Wall. You can develop various themes on various walls in your home that connect family or display your passion for travel, sport, art etc.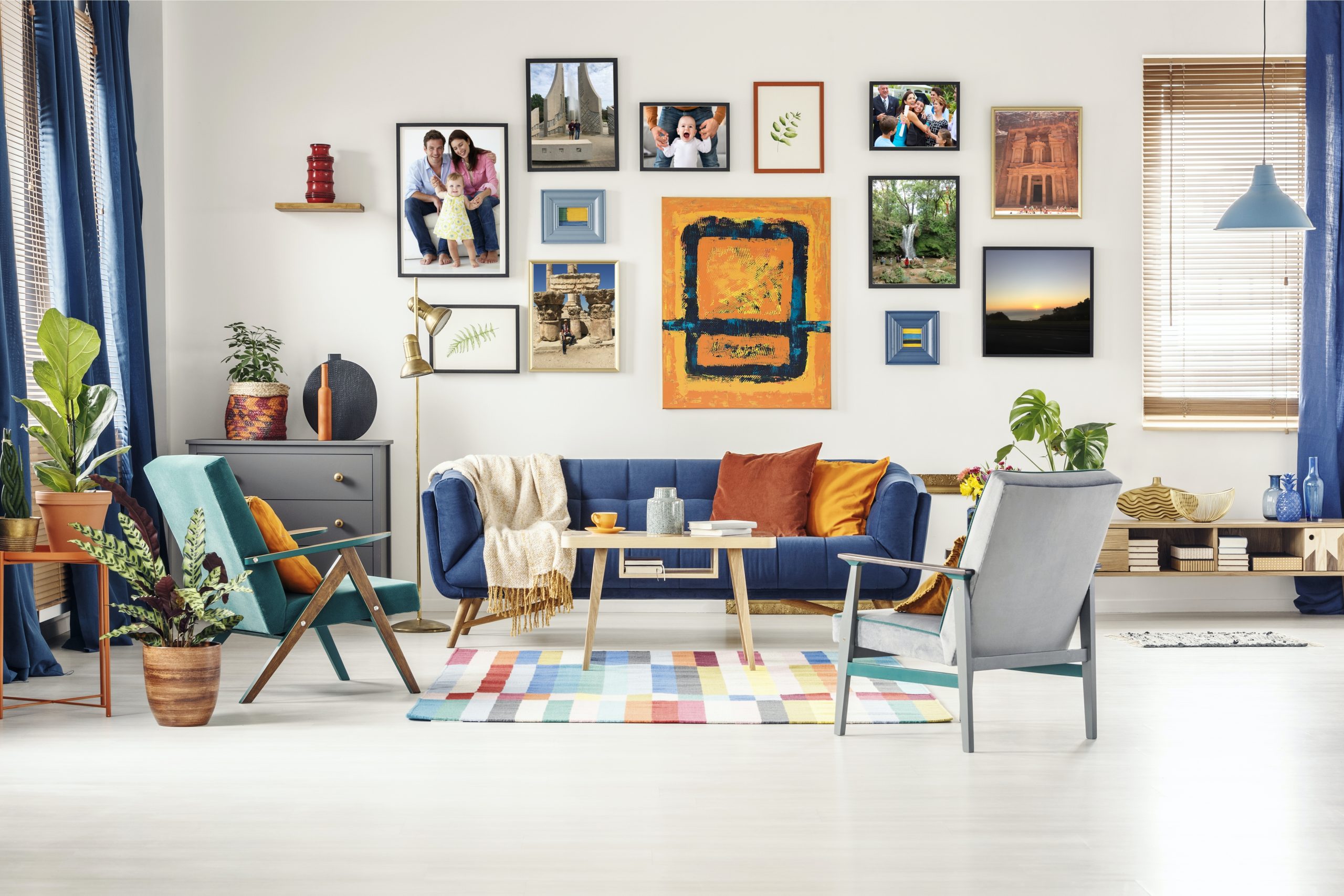 Now you can create your gallery wall at home without inviting any labor or drilling holes in your wall using KLAPiT – Your 21st century Screw.
You will only need one KLAPiT  from the 4pc pack to hang the picture frame provided in the pack. Therefore, you can use the rest to hang other pictures, paintings, shelves, clocks, etc.
3 Easy steps for a beautiful Gallery Wall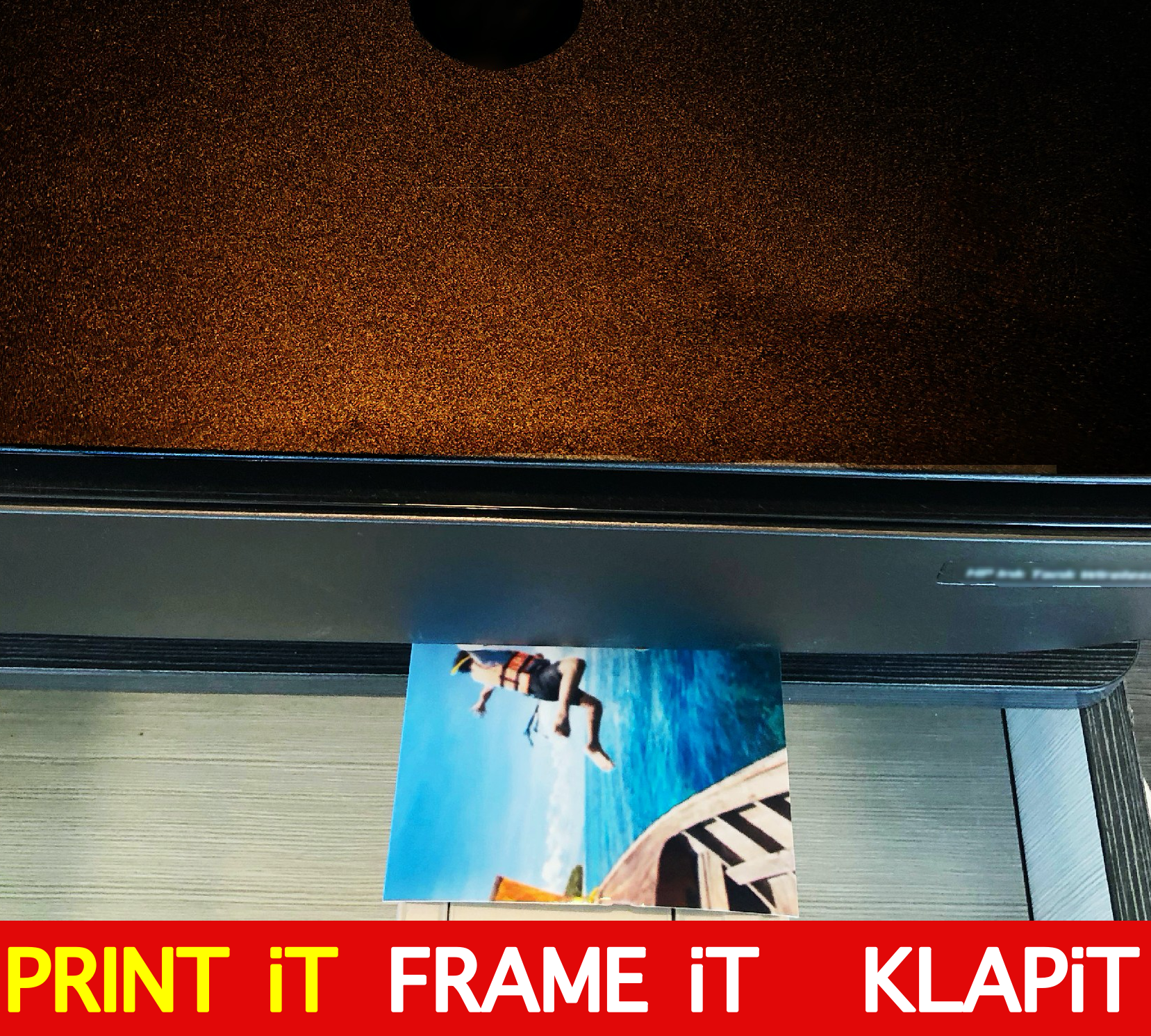 STEP 1
Select the picture from your mobile phone and print it on the photo paper provided in the pack.
Choose paper size as 4'X 6′ or 10cm X 15cm and paper type as "Photo paper" in the print setting.
Allow a minute for the picture to dry before removing it from the printer.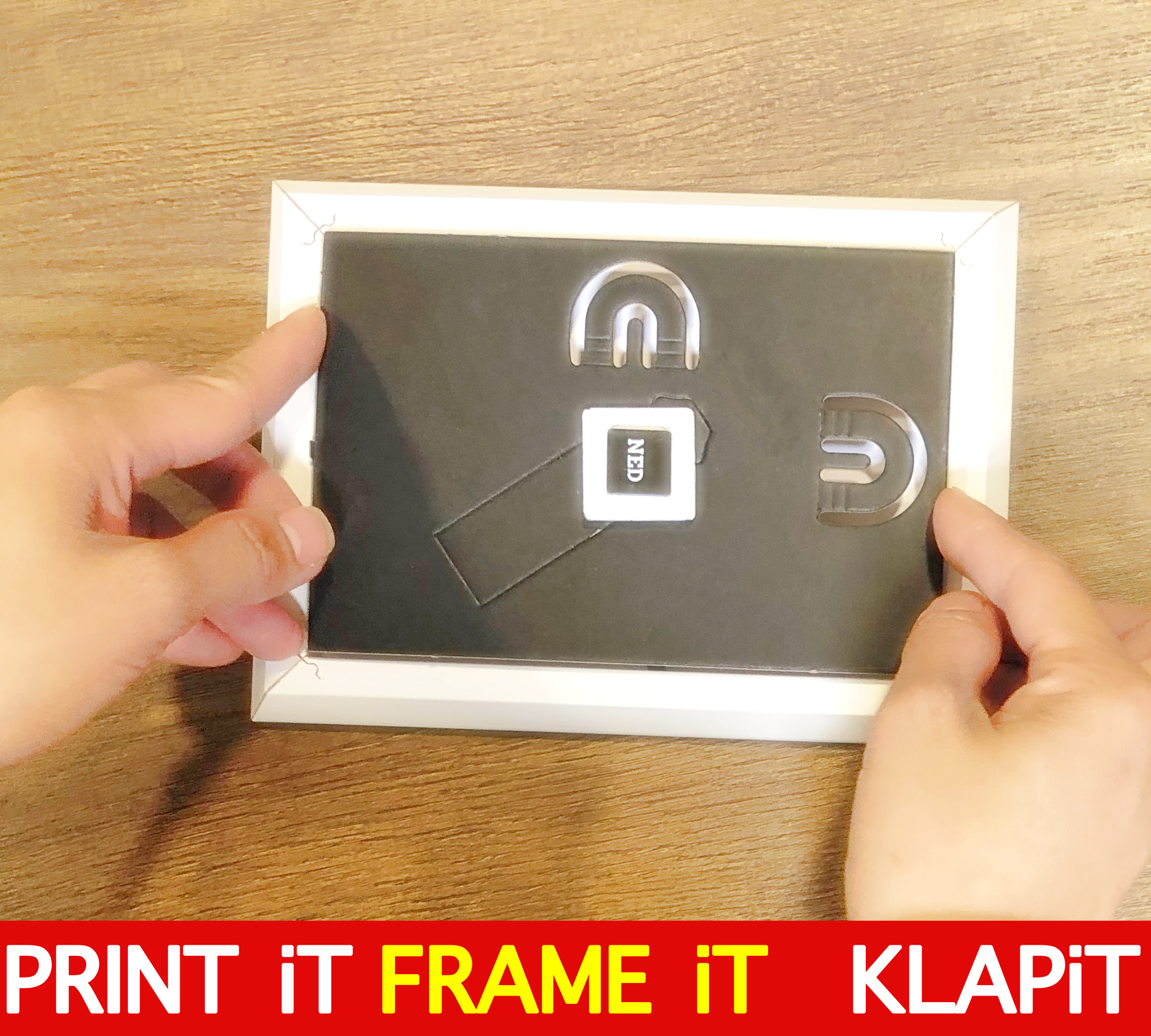 STEP 2
Turn the frame and remove the rear panel.
Clean the surface of the rear panel and attach one KLAPiT Steel Tape at the center.
Insert the picture in the frame and fix the rear panel to its original state.
Wait for 60 minutes before hanging the frame.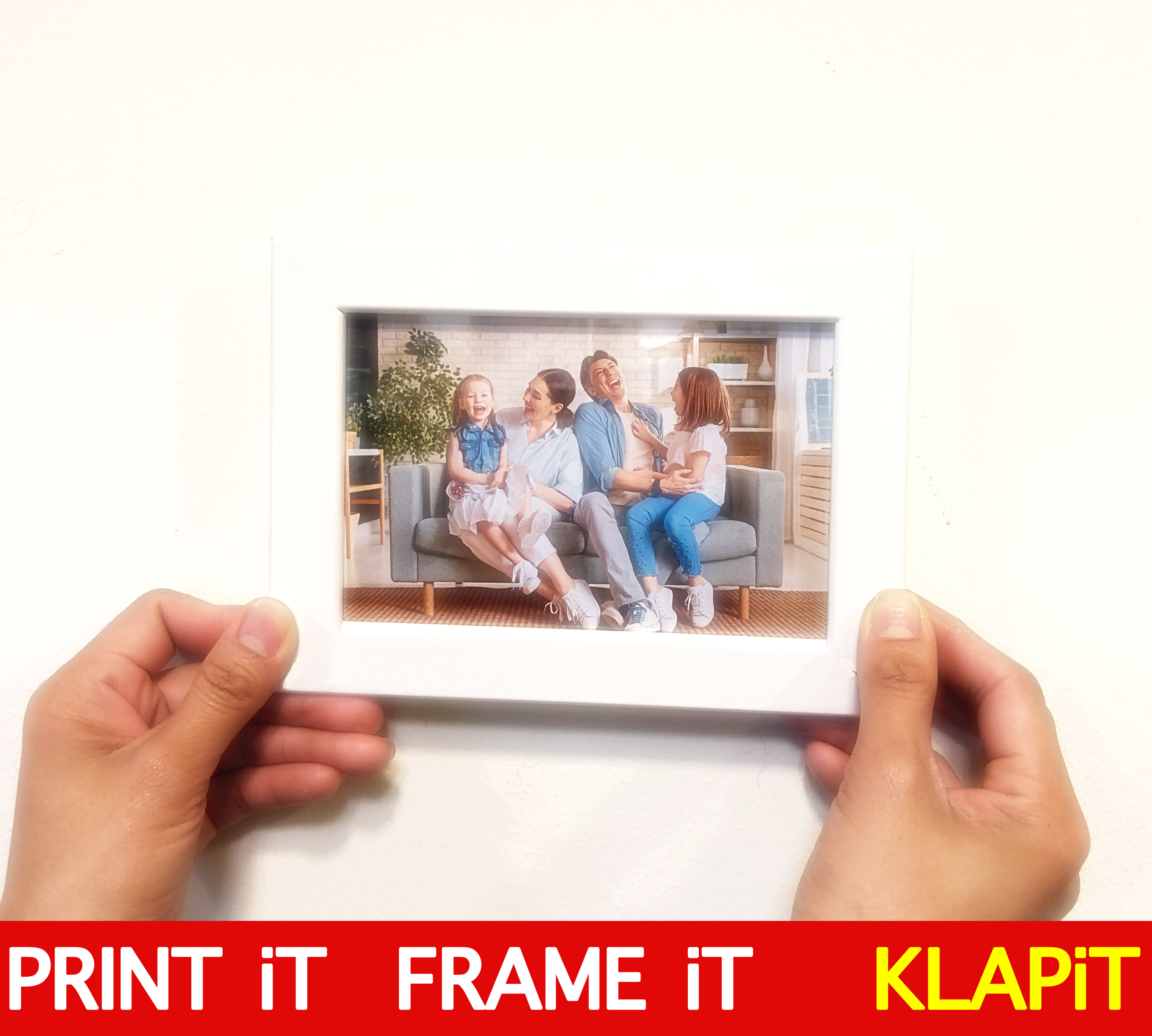 STEP 3
Clean the surface of the wall with a dry cloth or tissue paper.
Attach the second steel tape to the wall and press it hard using your palm.
Wait for 60 minutes for the adhesive bond to strengthen.
Hang your picture on the wall so that the NED magnet is between the two steel tapes.
No LABOR | No DRILL | No DUST | No HOLES