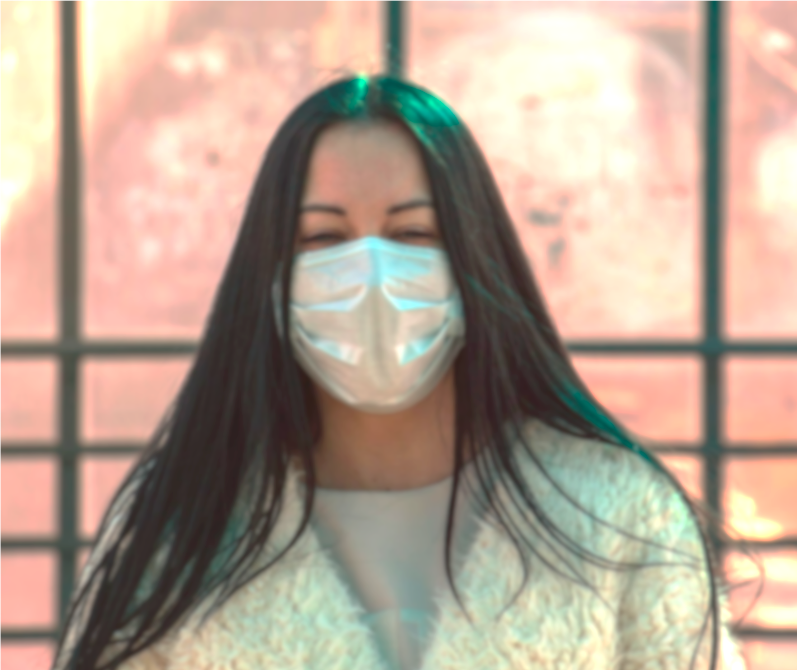 Does your mask protect you from catching COVID-19? COVID-19 is a highly communicable disease with a distinction that the carrier of the deadly virus may not demonstrate any symptoms of infection. Therefore, it is important for everyone to take extra precautions so that:
Healthy persons should not get the virus unknowingly
An infected person who does not even know that (s)he is infected should not unknowingly transmit the virus
However, it is important for you to use the mask at the right time and in the correct manner, to make it effective against the spread of COVID-19. Most of the recommendations provided here are from WHO. Therefore, we advise you to visit WHO site in case of any ambiguity or for further information.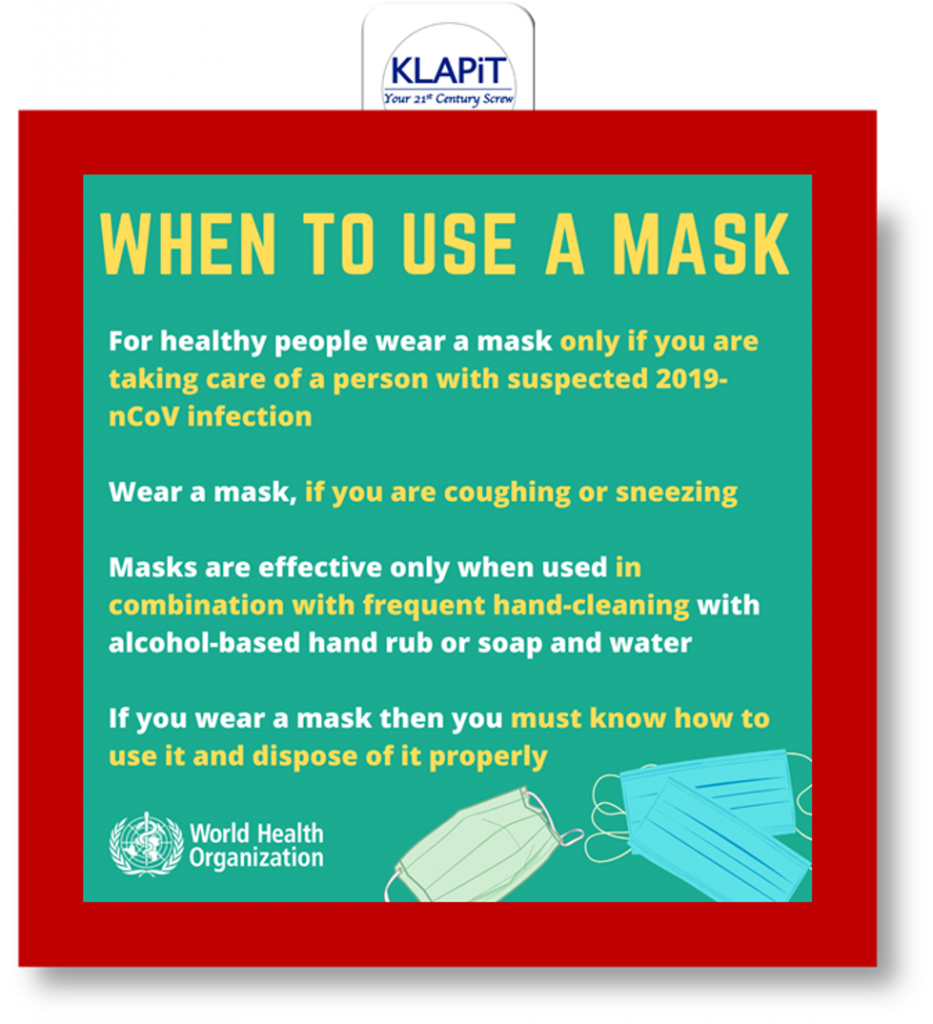 WHO recommends that your should wear a mask in the following conditions:
If you are healthy, you only need to wear a mask if you are taking care of a person with suspected 2019-nCoV infection.
Wear a mask if you are coughing or sneezing.
Masks are effective only when used in combination with frequent hand-cleaning with alcohol-based hand rub or soap and water.
If you wear a mask, then you must know how to use it and dispose of it properly.
However, it is advisable that you should wear a mask also if you are visiting a market or a grocery shop where you expect people to be closer than 2 feet.
Before you put on a Mask...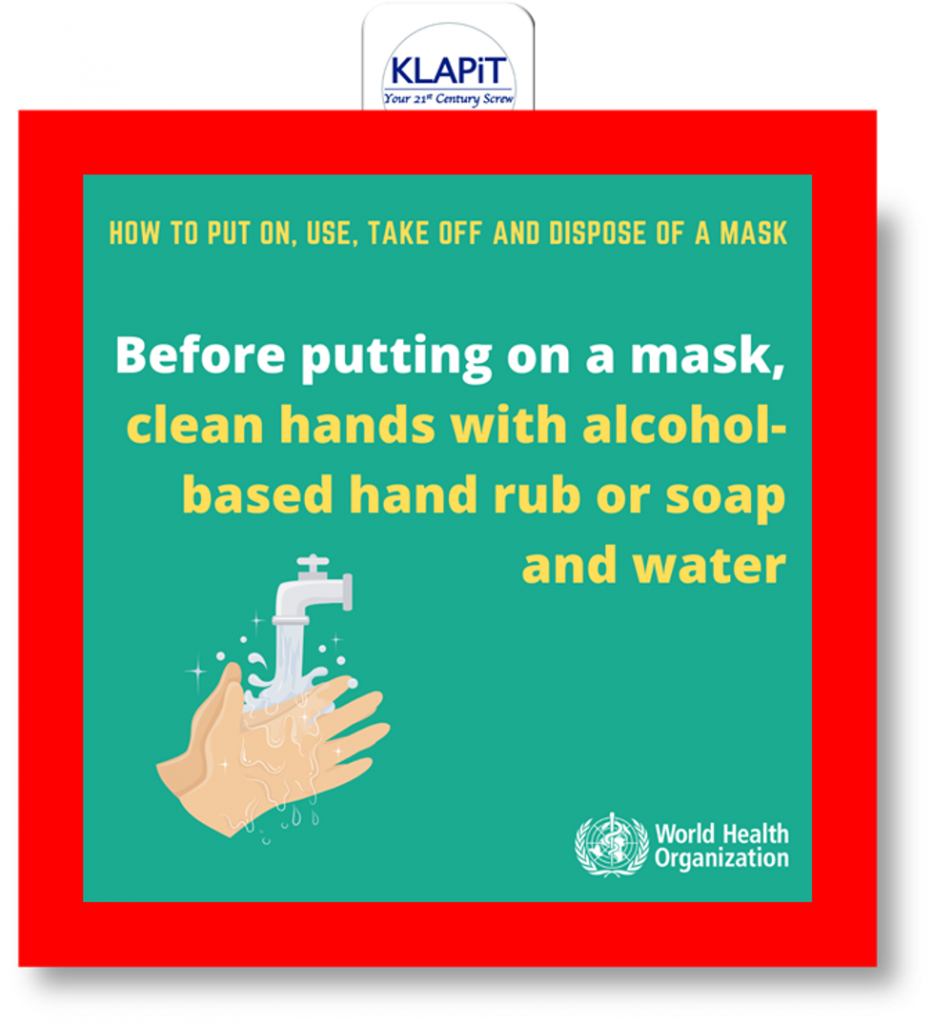 Before touching the mask, clean hands with alcohol-based hand rub or soap and water.
Inspect the mask for tears or holes.
Verify which side is the top, which is usually the one with the metal.
Identify the inside of the mask which is usually the white side.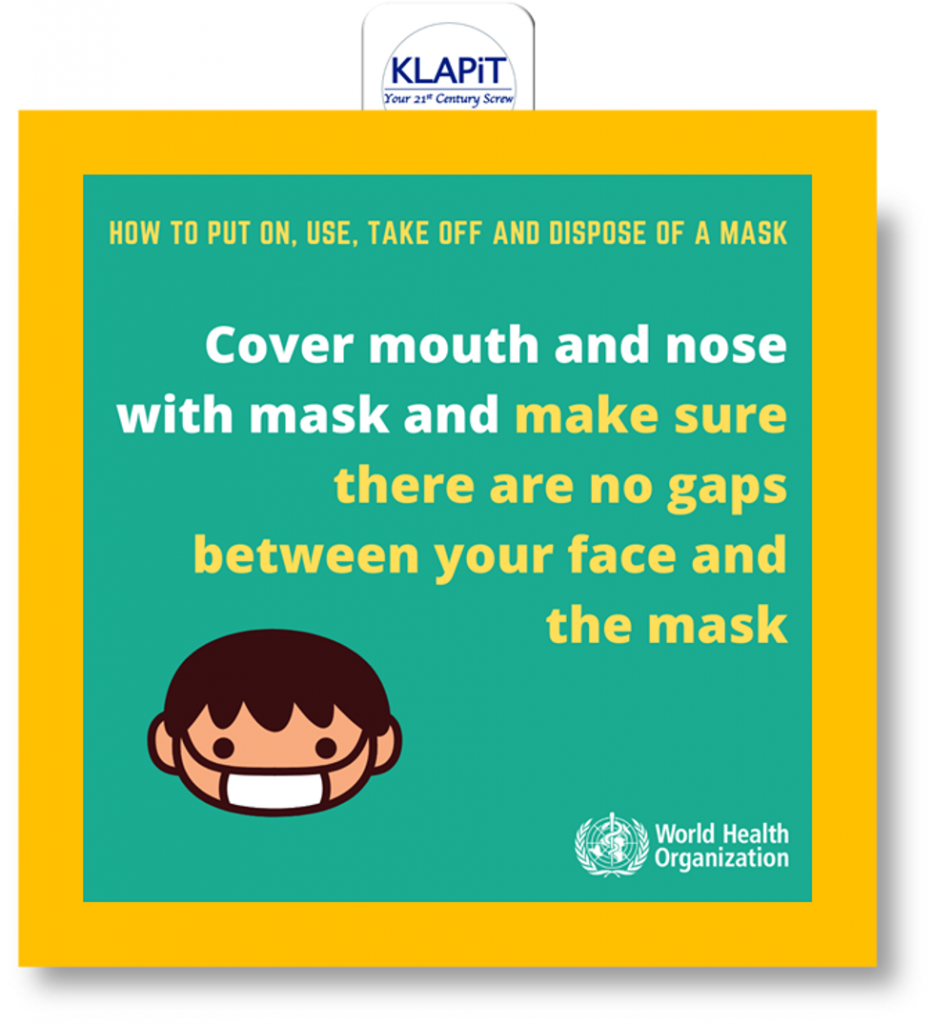 Fit the mask on your face and pinch the metal strip so it moulds to the shape of your nose.
Adjust the mask covering your mouth and the chin.
Make sure there are no gaps between the mask and your face.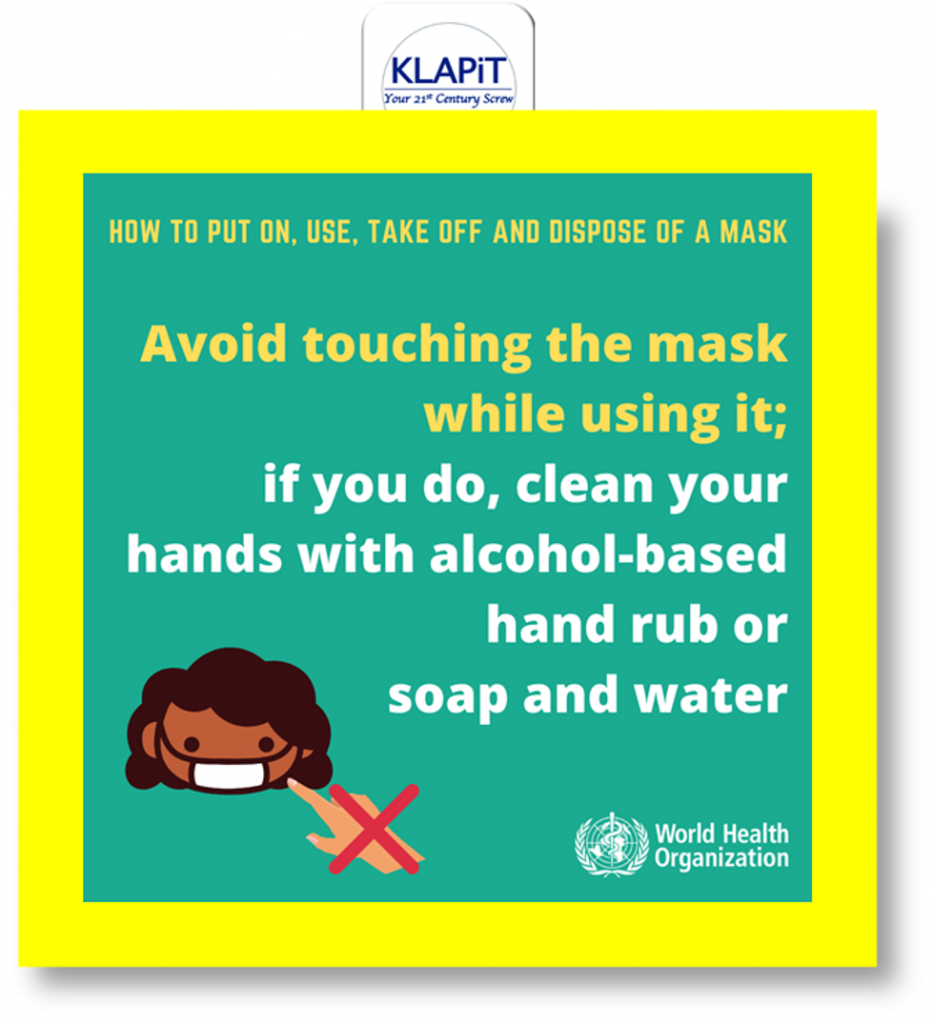 Do not touch the mask while you are using it, to avoid contamination of the mask.
If you have to touch your mask, clean your hands either with soap and water or with an alcohol based hand sanitizer, before touching your mask.
If you accidentally, touch the mask without cleaning you hand, then clean your hands with soap and water after touching it. This will make sure that your hands are not contaminated.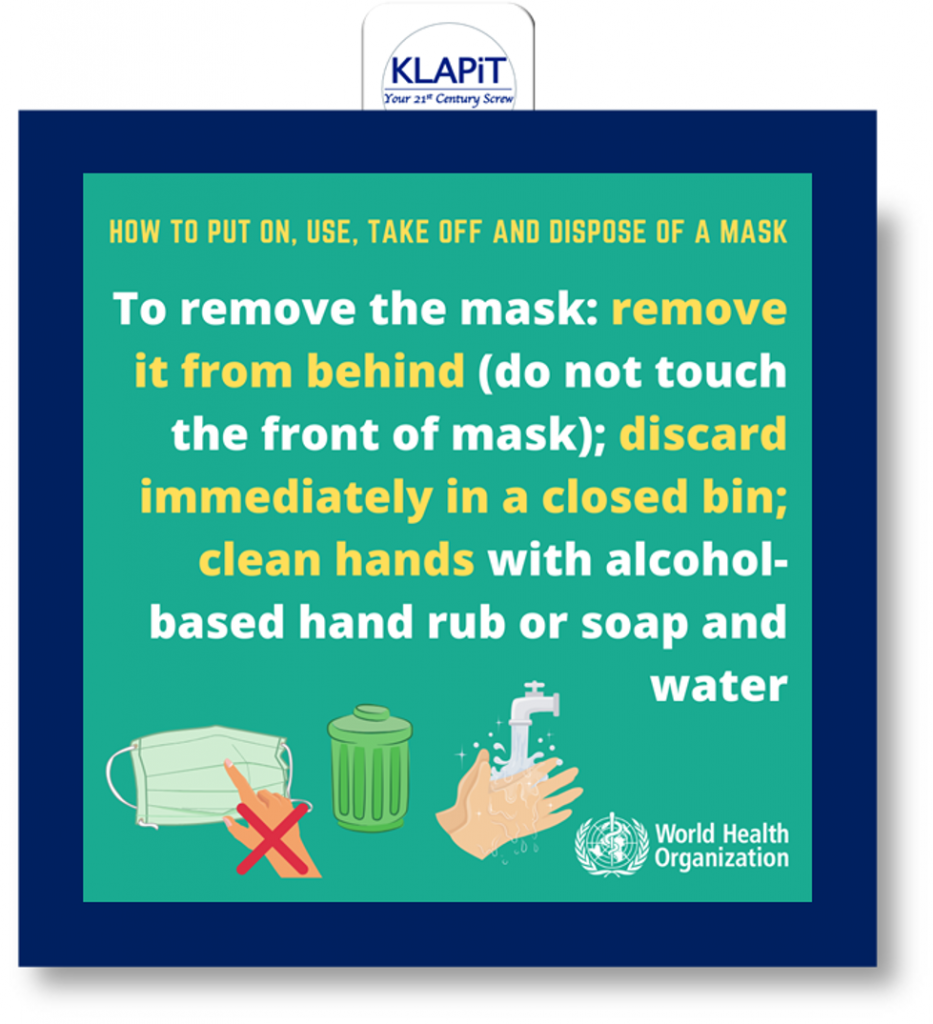 To remove your mask, remove the elastics from behind without touching the front of the mask.
Keep the mask away from touching your face or your body.
Discard the mask immediately in a closed bin.
Clean your hands immediately after discarding the mask, with an alcohol based hand rub or with soap and water. 
Replace the mask with a new one as soon as it get damp.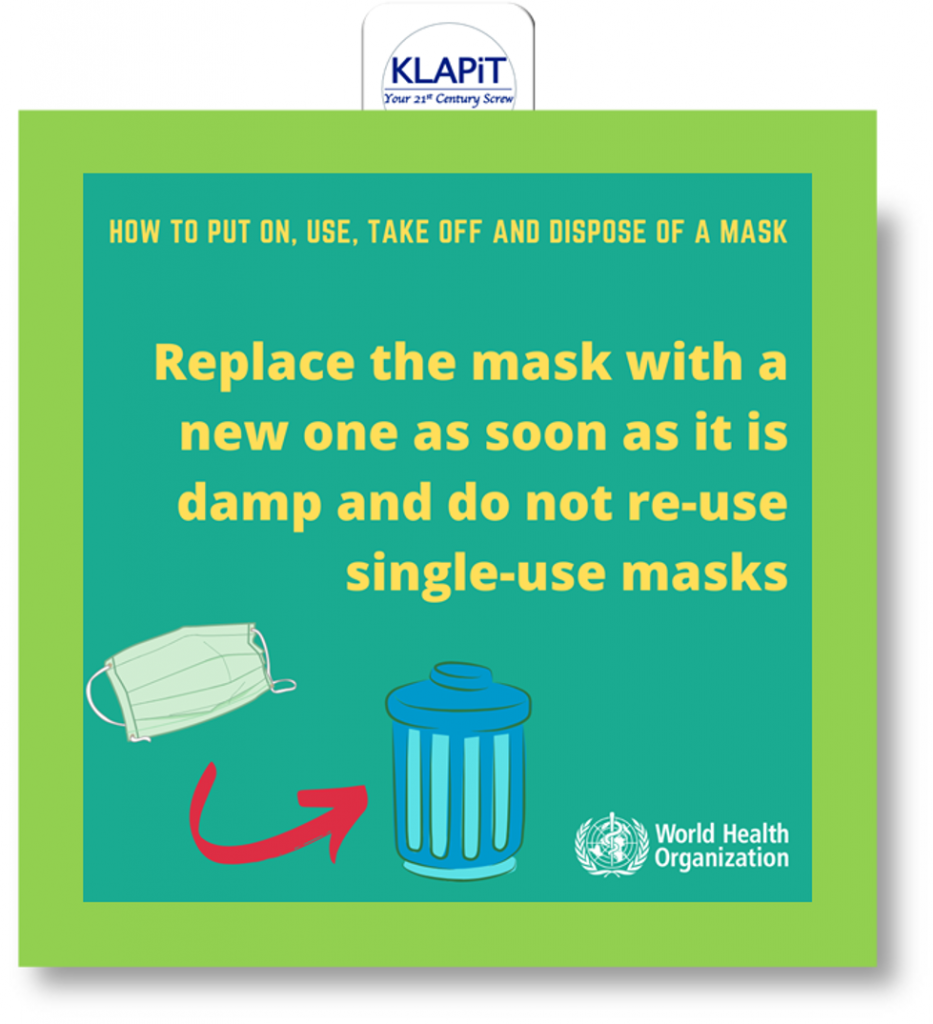 Mask by itself cannot protect you from getting or spreading COVID-19. You need to use your mask the way WHO prescribes and keep yourself protected from this deadly pandemic.
Products that can prevent you from COVID-19