The 1" Mobile Phone Holder for Car | Office | Home
KLAPiT Cell-Mount is the most versatile magnetic mobile phone holder for your car, home, and office. Its small size makes it easy to install it in multiple places in your car. Therefore, your family can enjoy watching their favorite TV shows while you are driving. This universal phone holder can also be used on any vertical surface near your desk in your office. Thus KLAPiT Cell-Mount keeps your mobile phone at a convenient distance especially for your Zoom or Team Meetings. Moreover, KLAPiT Cell-Mount can also be used in your home near your study table or your kitchen. This enables you to vertically view your Mobile phone without holding. KLAPiT Cell-Mount comes with a strong adhesive that can be firmly attached to the dashboard of your car. Additionally, you can also fix this innovative phone holder on any other flat and hard surfaces such as wood, gypsum, MDF, or tiles.
Inside a compact pack of KLAPiT Cell-Mount, you will find 2 Alpha Steel Tapes – One for your car and the second for your office or home. You will also find 1 Reusable Beta Steel Tape for your Mobile phone 1 Super Strong NED Magnet You can remove and reattach the Beta Steel tape from your phone. Also, you can detach the NED magnet and use it to mount your phone on alternate Alpha Steel tape in your car, office, or home. KLAPiT Cell-Mount attaches to the surface of your dashboard and therefore can be placed in a position where it does not cover the AC Vent. The super-strong NED Magnet holds your phone firmly even during a rough ride.
The Smallest Mobile Phone Holder
World's Smallest Car Mount
KLAPiT Cell-Mount requires only 1 sq inch area on the dashboard of your car to hold your mobile phone of any size. You can place it at any flat surface. Moreover, you can buy Spare Steel Tapes from Amazon or a store near you. KLAPiT Cell-Mount uses our proprietary technology of KLAPiT – the 21st Century Screw that is used for hanging various objects on the walls.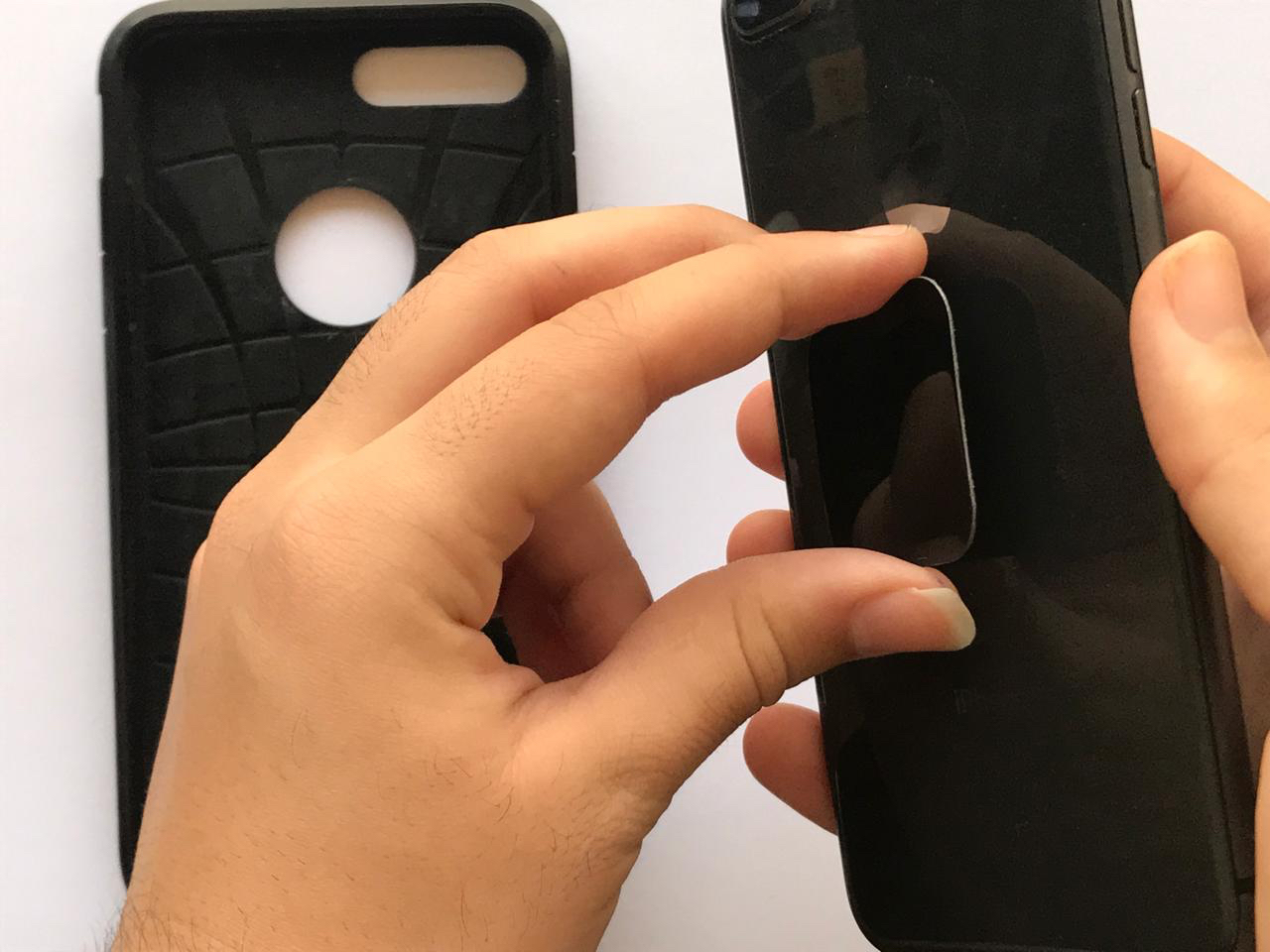 The Reusable Car Mount
KLAPiT Cell-Mount has a reusable Beta Steel Tape that attaches firmly to the back of your mobile phone inside the mobile cover. You can remove the Beta Steel Tape and reattach it to the same or a different phone for as long as it does not catch dirt. The reusable adhesive does not leave any residue on your phone after you remove it. The steel tape is available in 4 colors – Black, White, Metallic Brown, and Metallic Gold. Please refer to the four SKUs of KLAPiT CELL-MOUNT.
Excellent Phone Holder for use in car, office and home
KLAPiT Cell-Mount uses the world's strongest permanent magnet "NED" which can be detached from the Alpha Steel Tape in your car to be reused in your office or your home. You just need to place an extra Alpha Steel Tape at the desired place and use the existing NED magnet to mount your phone. In each pack of KLAPiT Cell-Mount, we provide you one spare steel tape for your home/office.
KLAPiT CELL-MOUNT can be attached to your dashboard next to the stereo in a 1 sq inch area. Therefore, it neither blocks your AC vent nor does it block your visibility of the road. Moreover, both the riders can attach a KLAPiT CELL-MOUNT so you can watch a movie while the driver is driving the car. When not in use, KLAPiT appears like another button on your dashboard.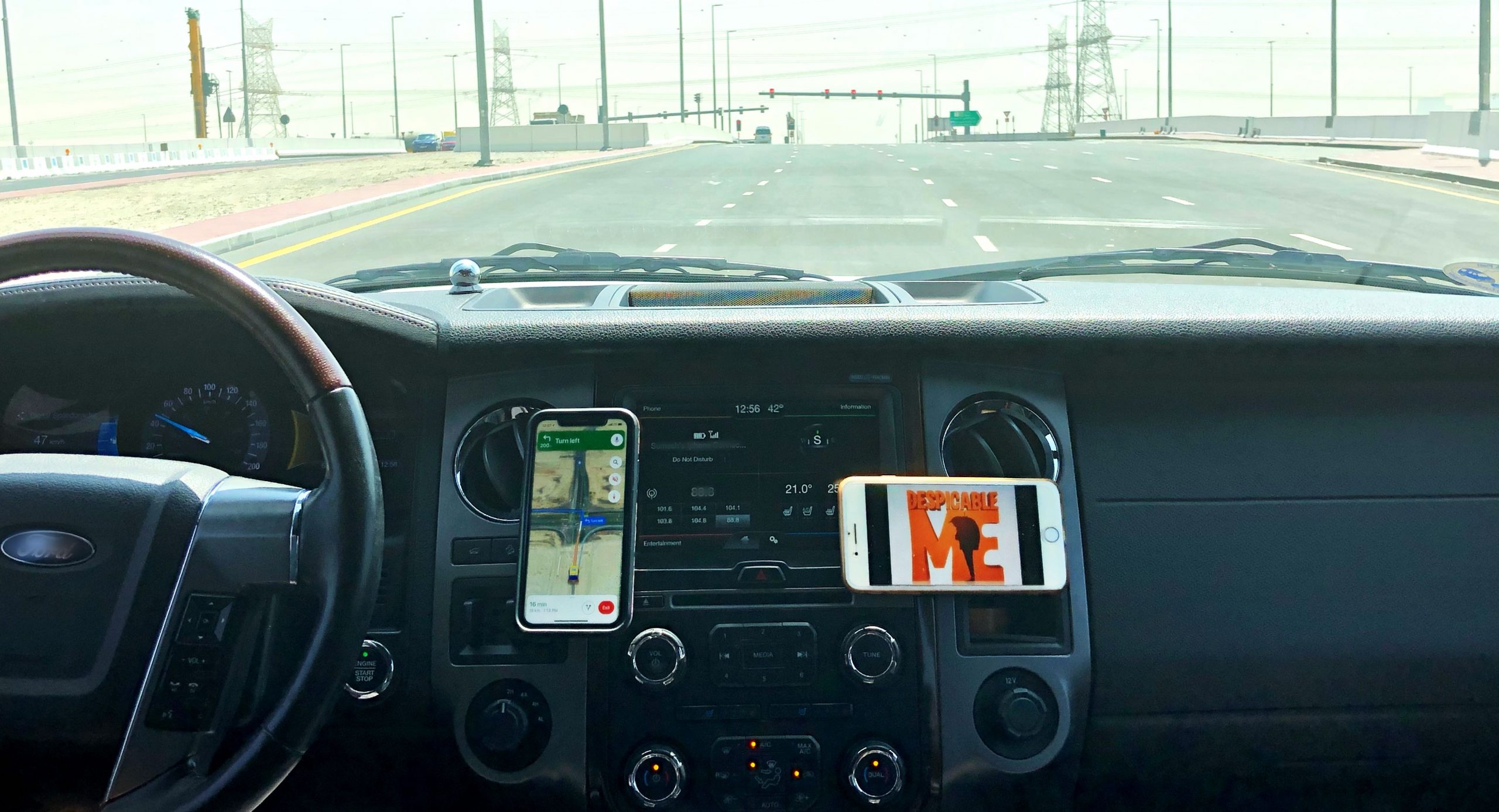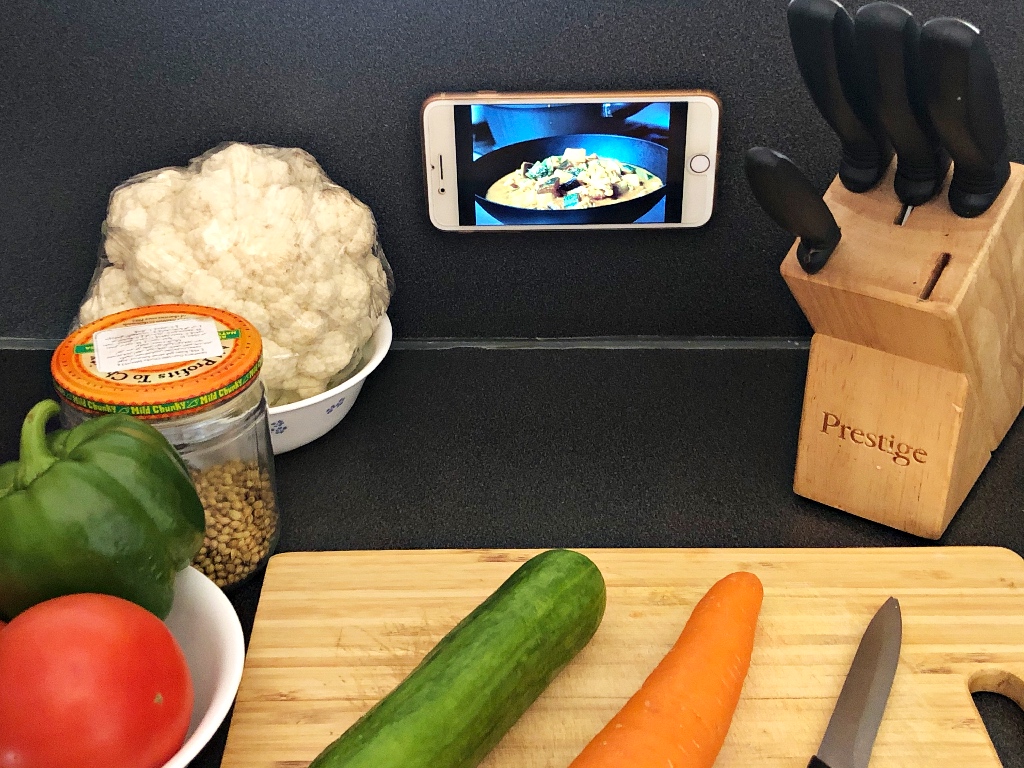 KLAPiT CELL-MOUNT uses an ultra-strong 3M VHB adhesive on its Alpha Steel Tape that can be attached to various surfaces such as walls, wood, metal, glass, and acrylic. Therefore, you can attach the Alpha Steel tape at various places such as the kitchen, the wall of your dorm, the study desk, or on tiles in your bathroom. You can remove the detachable magnet and move it to the place where you intend to hang your phone. This makes KLAPiT CELL-MOUNT the most versatile Mobile Phone Holder.
In the busy schedule today, you need to keep in touch with your family and your business associates over the video calls. You don't have to hold your mobile phone for the video calls while you are in the office. KLAPiT CELL-MOUNT can easily be attached to a wall or the vertical panel of your desk. The detachable magnet can be removed so you can use it later in your car while driving to your home.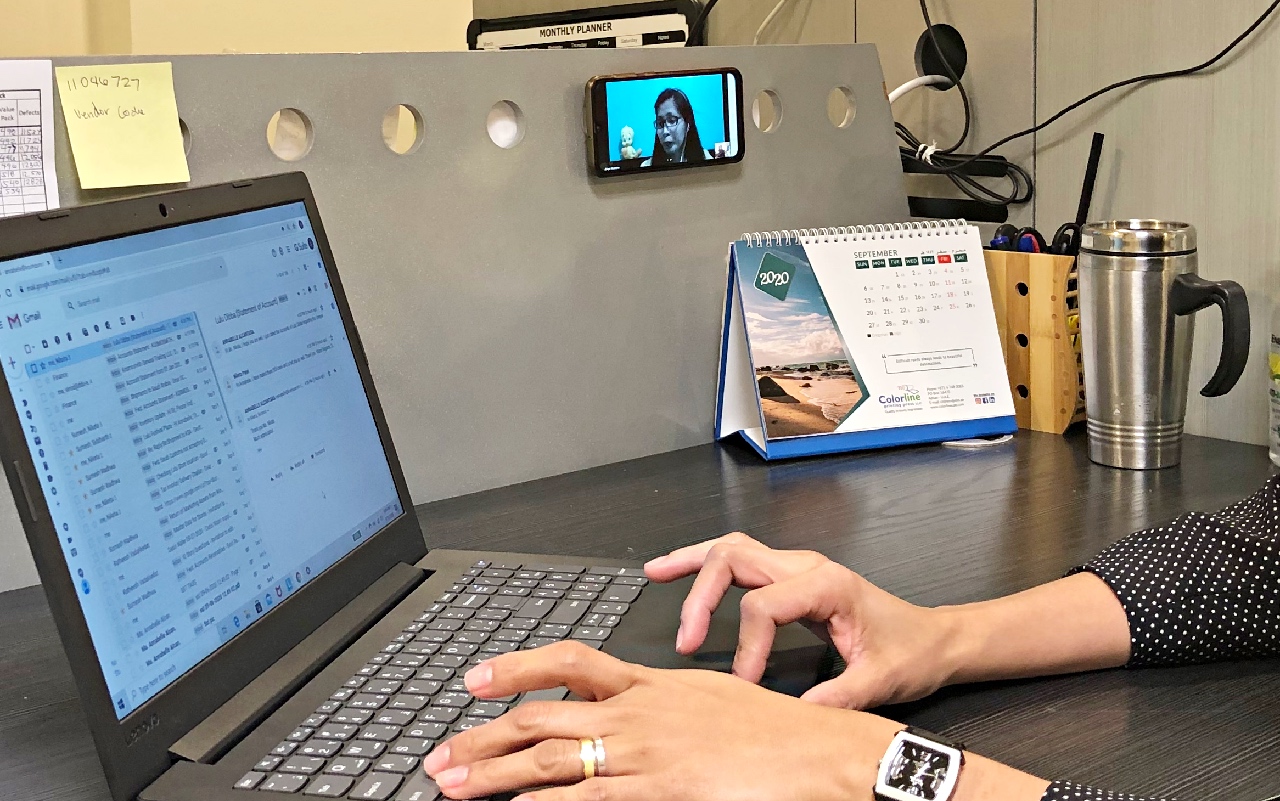 Inside these KLAPiT CELL-MOUNT Packs